HOMAGE TO PIERO MARTINA
DIGITAL EXPERIENCE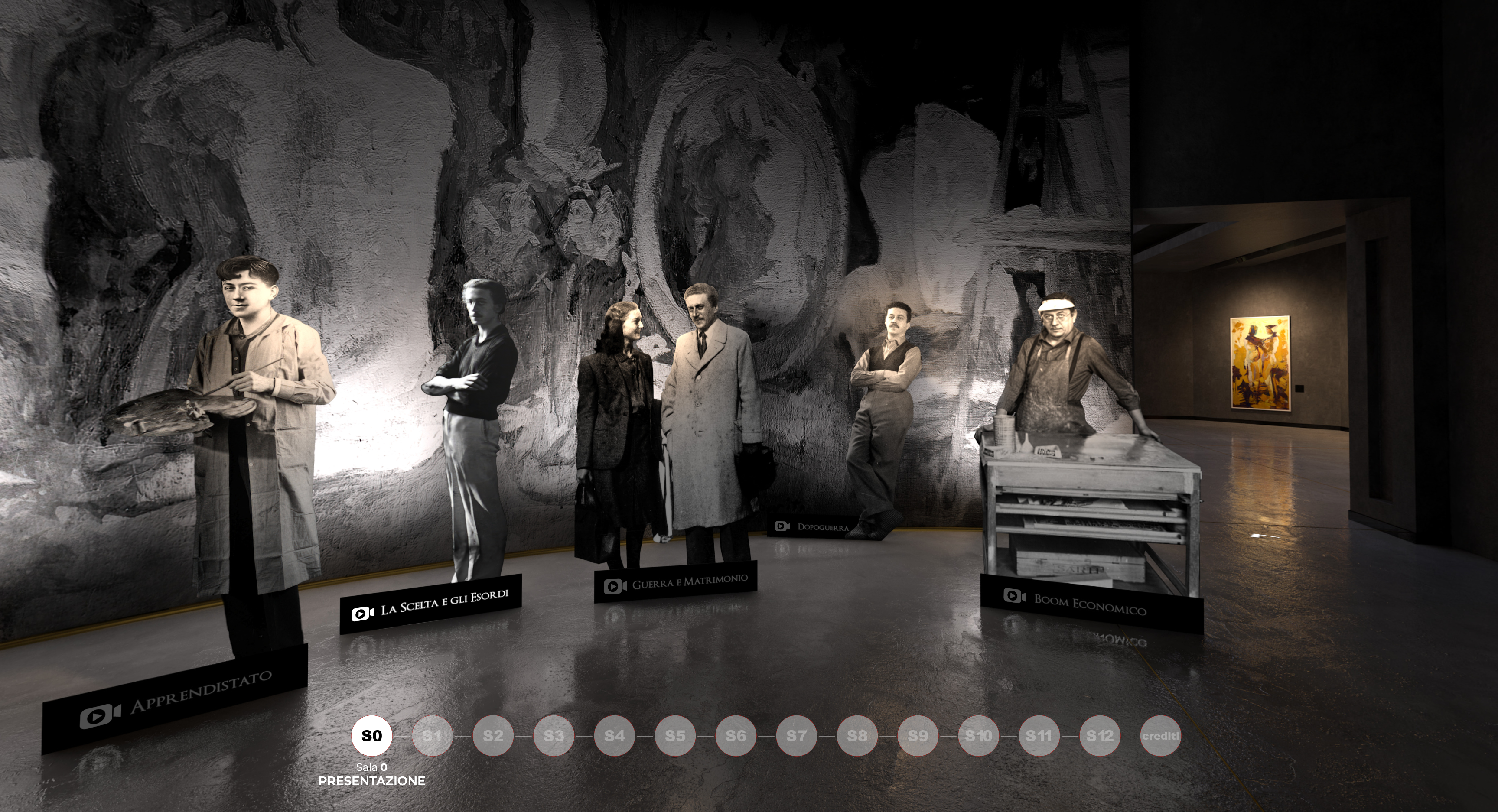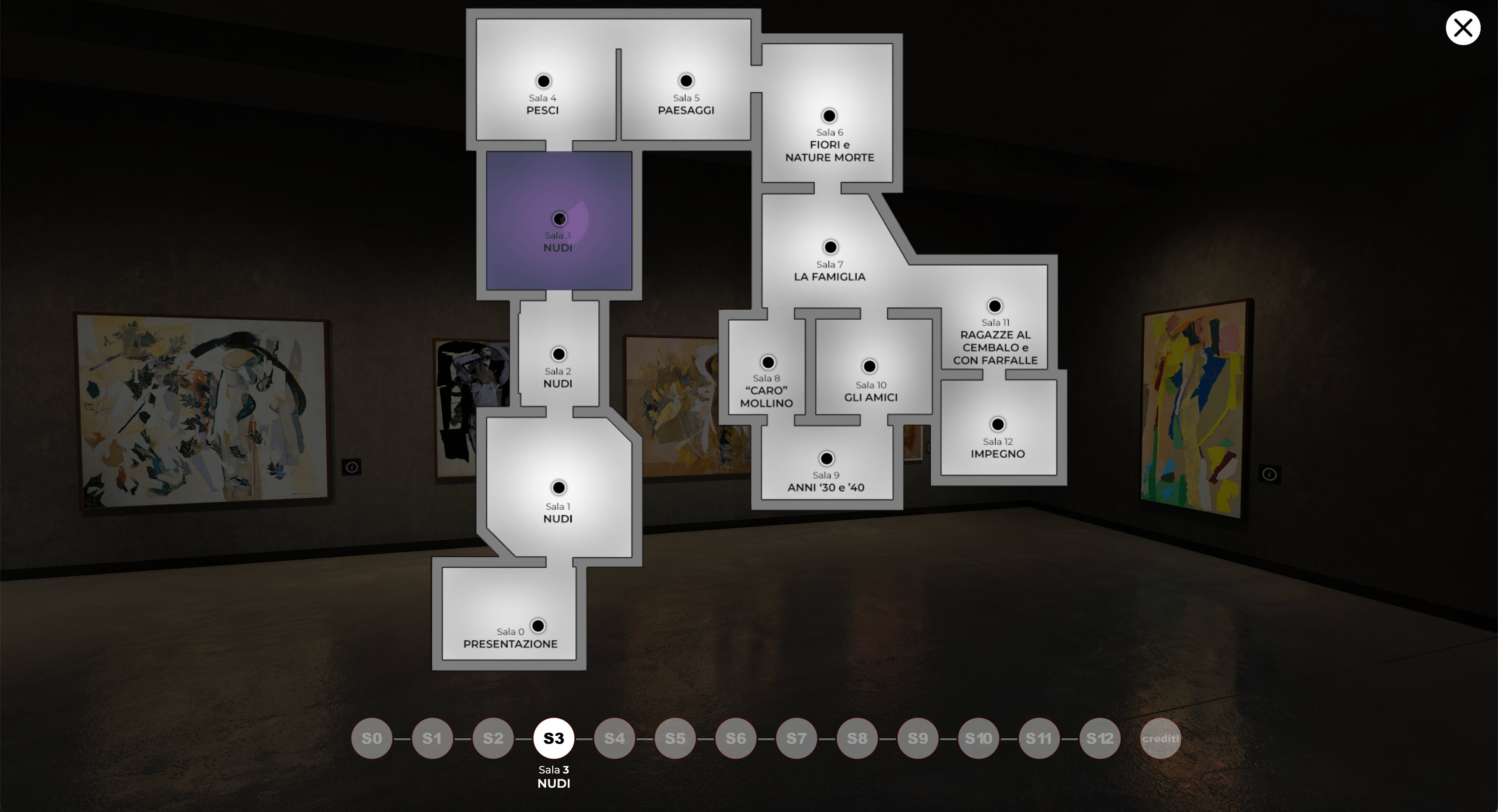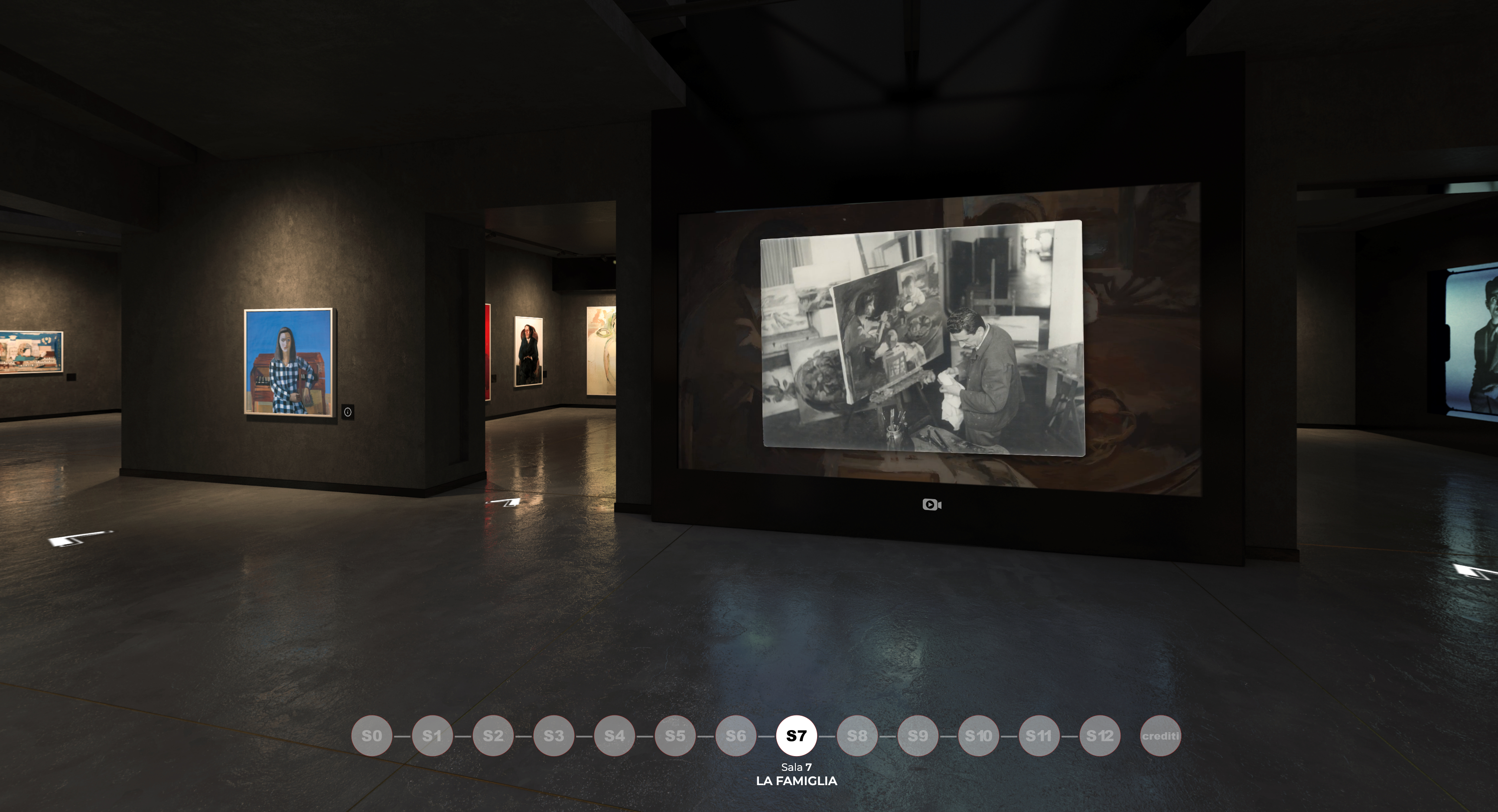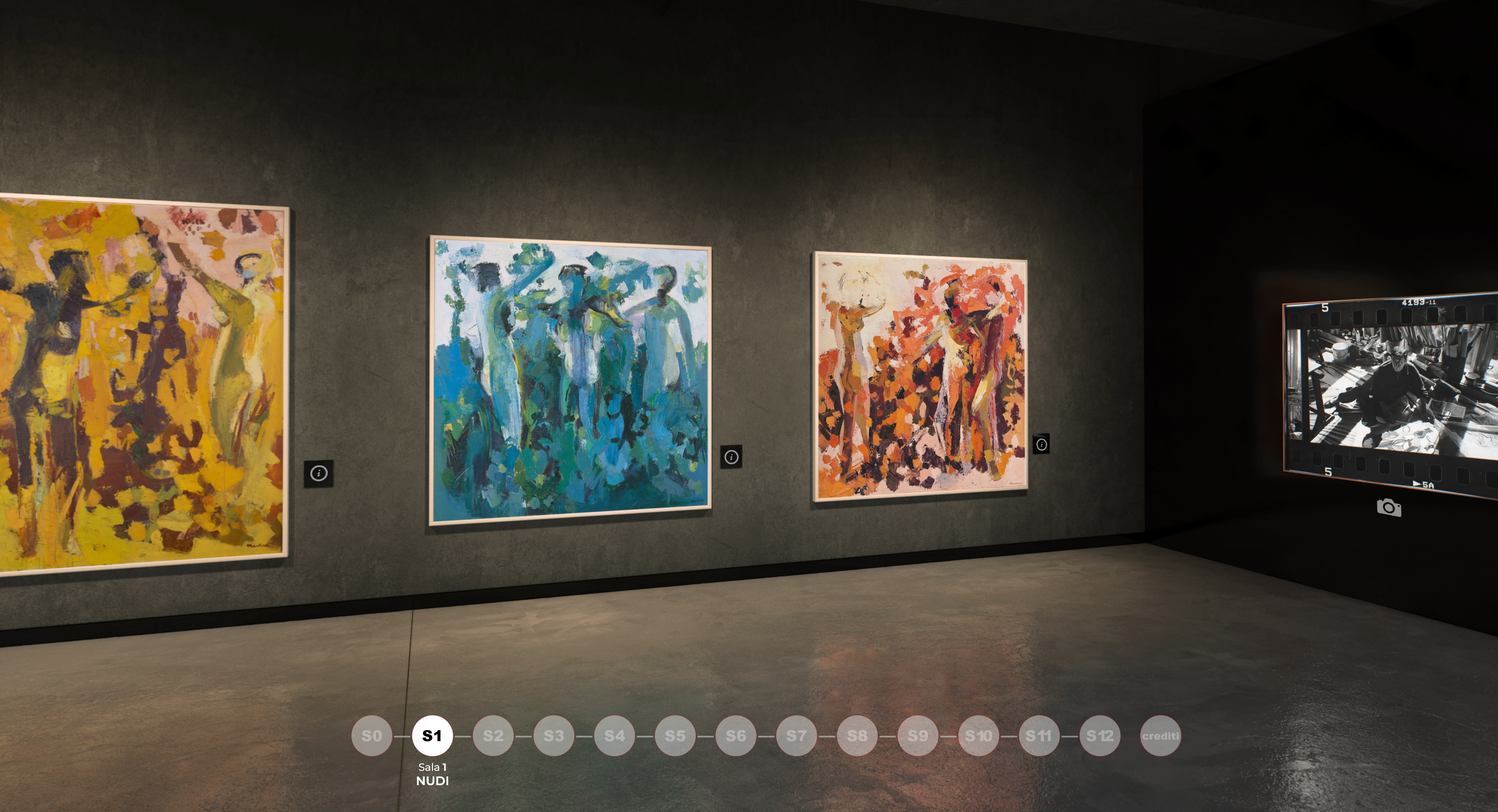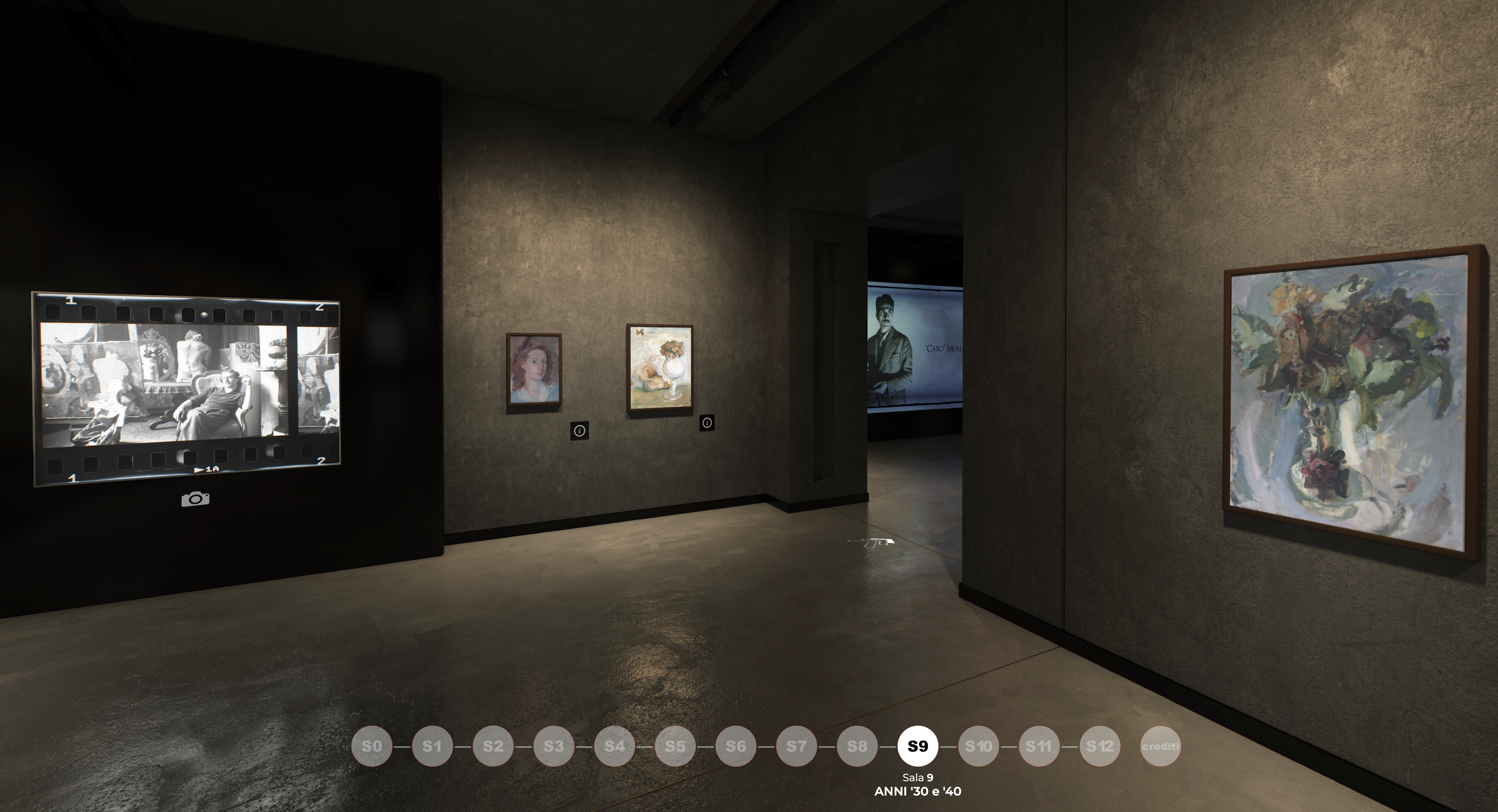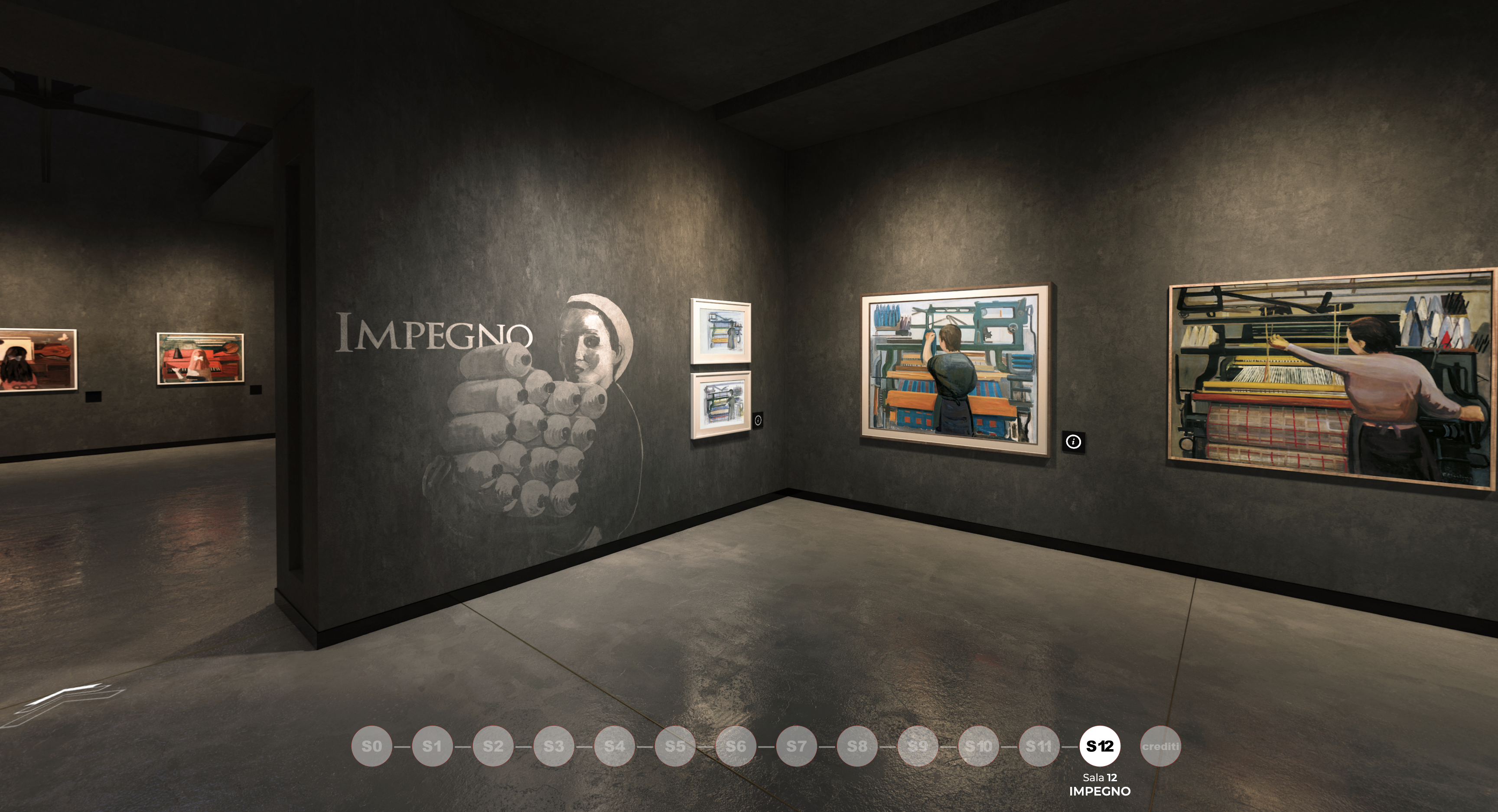 Designed and realised by Punto Rec Studios, the Digital Experience, dedicated to Piero Martina, is a virtual art gallery divided into thirteen rooms.
The visitor moves within it to get to know the artist in depth. Through interaction with "sensitive points", films, photo galleries and archive documents are activated that tell of his life, education, friendships, cultural environment and exhibitions.
Twelve rooms are dedicated to the exhibition of a selection of his works.
Visitors can access the virtual space and multimedia content from any device (mac/windows computer and mobile device, smartphone or tablet), navigating through the rooms and activating the hotspots, which have titles and keywords as captions of a real exhibition.
This mode allows the visitor to create his or her own visit path, at his or her own pace, thus feeling like an active user.
The Digital Experience:
It is a best practice in the use of digital applied to the enjoyment of content that complements or replaces museum exhibitions.
It can be enjoyed without limits of space or time.
It is a service proposal for education.
It can be updated by adding potentially infinite content.
THE DIGITAL EXPERIENCE CAN BE VIEWED AT WWW.PIEROMARTINA.COM