LA SCATOLA MAGICA
Sala delle Cariatidi – Palazzo Reale Milano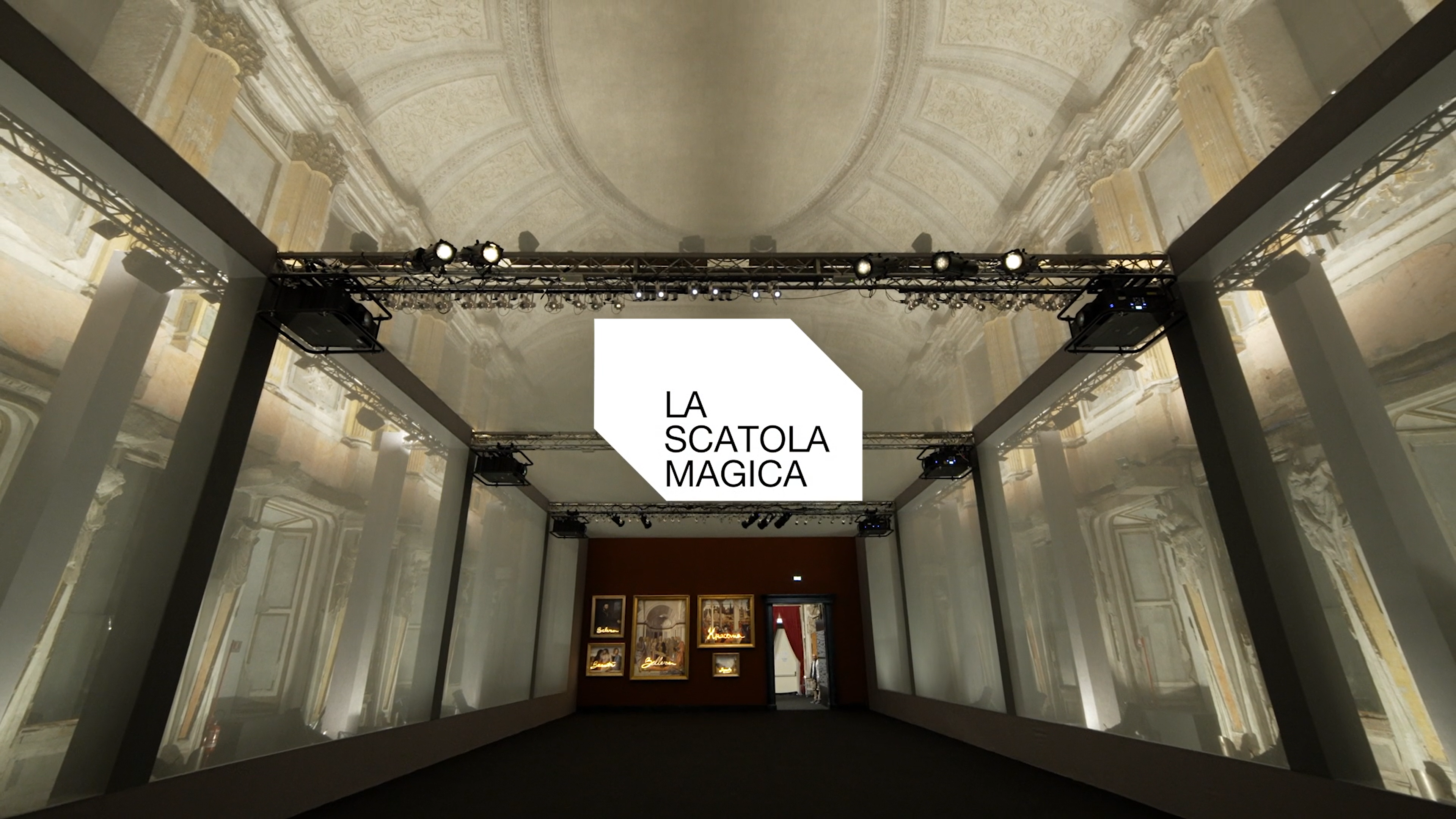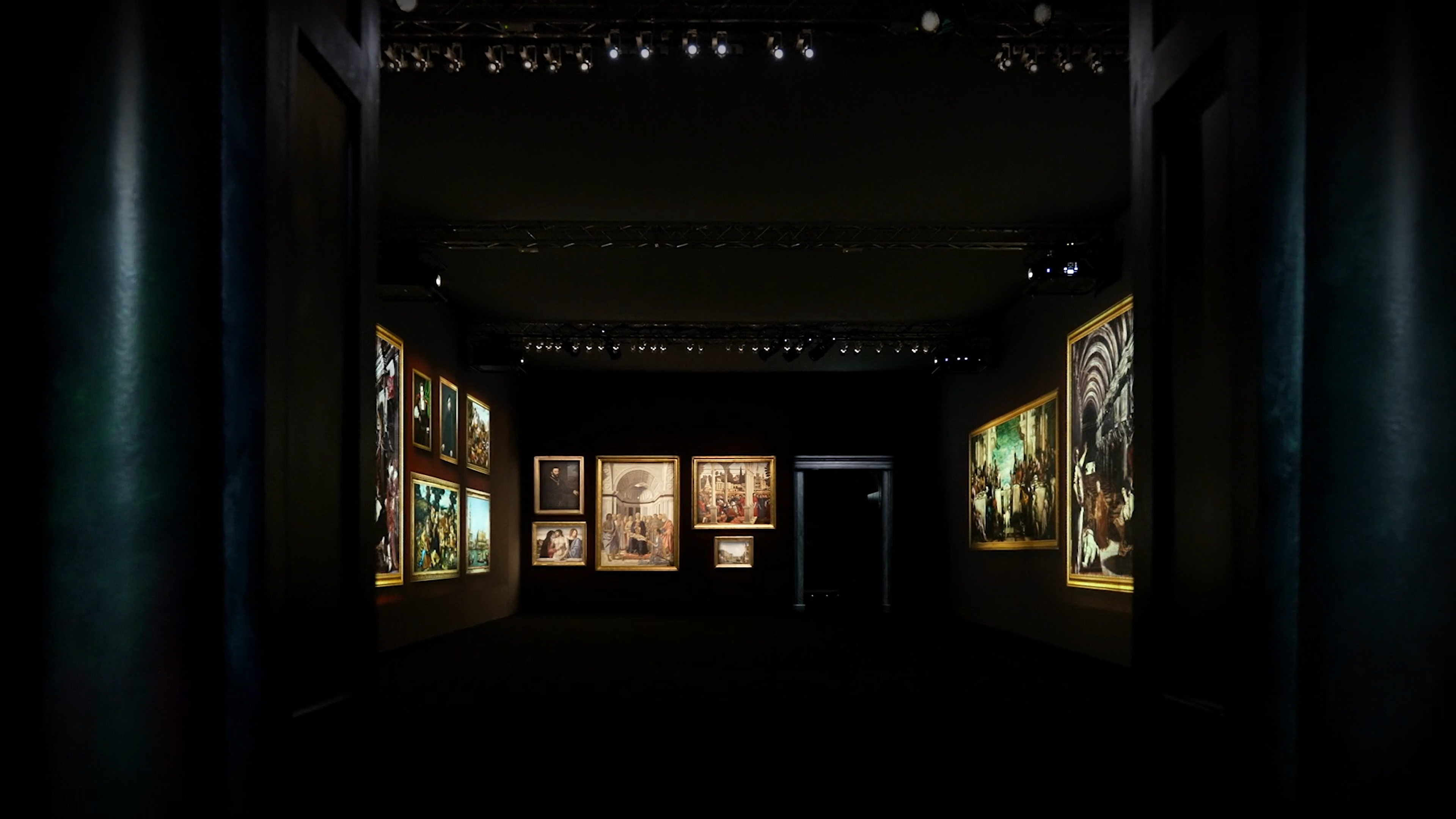 Eleven words for eleven authors: a site-specific audiovisual installation dedicated to 11 institutional principles that have always been imprinted in the DNA of the Milan Furniture Fair.
Emotion, Entrepreneurship, Quality, Project, System, Communication, Culture, Youth, Ingenuity, Milan, Know-How.
11 Italian directors: Francesca Archibugi, Pappi Corsicato, Davide Rampello, Wilma Labate, Bruno Bozzetto, Luca Lucini, Claudio Giovannesi, Gianni Canova, Donato Carrisi, Daniele Ciprì, Stefano Mordini.
A monumental "camera obscura" – a parallelepiped 6m high by 24m deep – inspired by the visionary and imaginative world of pre-cinema optical devices. The concept and executive production is by Davide Rampello, with Rampello & Partners Creative Studio, the multimedia production is by Punto Rec Studios